For our clients choosing our Comfort range of accommodation, you will be hosted in upper class hotels and Havelis (ancient Rajasthan mansions). We have selected some of the best places in India to make sure your stay is an amazing experience. This selection is the result of several years of touring our guests through Rajasthan and India, with their car and indian driver. We continuously collect the feedback from our guests about their experience in India at our hotels, and look to improve our range.
 

The accommodation we have selected is comfortable, clean and well managed. Most of them are within walking distance of main visiting sites and city centres. Your indian driver always remains at your disposal to take you anywhere you like by car, for a visit or dinner out and drive you back to the hotel. This is part of our service.
Located in the lively area of Karol Bagh, the Suncourt Yatri hotel is well reknowned for its friendly staff. The rooms are spacious and have LCD TVs. There are several dinning possibilities near the hotel. The hotel offers free internet WIFI connection. It has a nice rooftop restaurant and offers a tasty breakfast buffet. Rooms all have private bathroom with hot shower.
This recently open hotel is only a few minutes walk from the Taj Mahal. The rooms are large with comfy beds and have a great bathroom. Its roof top garden restaurant with a magnificient view of Taj Mahal offers multicuisine dishes. It is next to the roof top swimming pool where guests can enjoy their dinner or breakfast. A place to enjoy.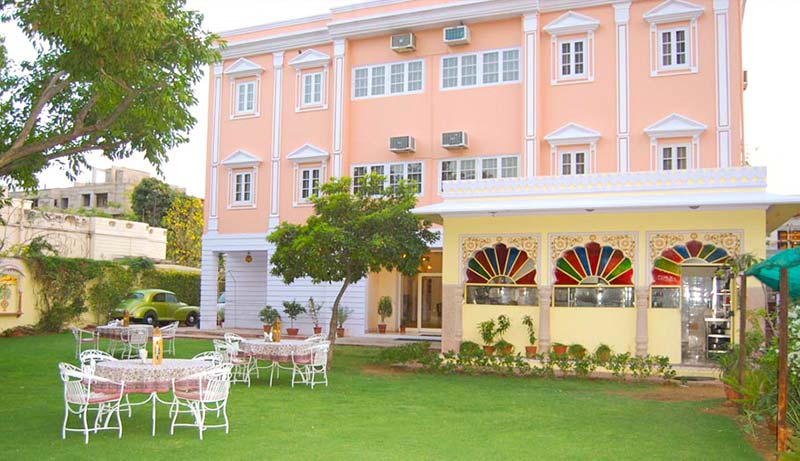 Jaipur is a booming and hectic city, which will make you even more enjoy the calm surroundings of the Anuraag Villa. This classy boutique hotel offers a peaceful garden where you can relax after a long day of sightseeing in Jaipur. The restaurant located right next to the garden offers delicious vegetarian food. Rooms are particularly spacious and all enjoy private bathroom with hot shower.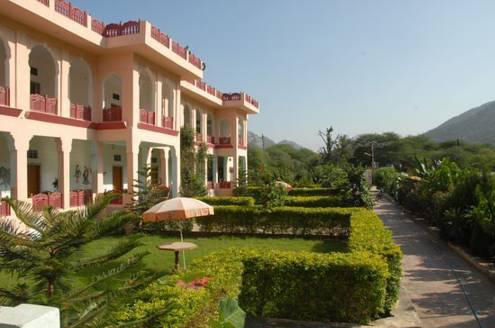 In the holy city of Pushkar, the Hotel Premvillas is located in a quiet and peaceful area, just right to relax from a day of sightseeing. The hotel has a vegetarian restaurant offering mostly organic vegetables grown in their own garden. Premvillas has 16 rooms, all spacious and comfortable, all equiped with private bathroom with hot water, TV and fridge.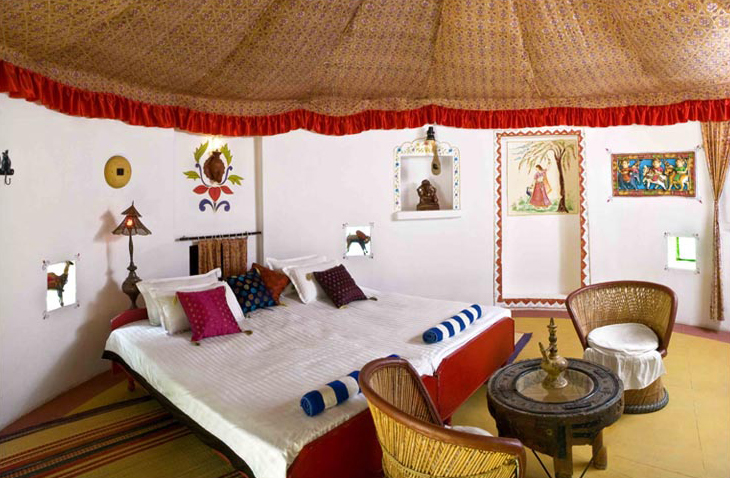 Hotel Mandore is also known as Mandore Guest House. It is an excellent garden resort away from the bustling noisy city life, situated only a few kilometers from the historic center. The accommodation comes in the form of spacious bungalows/chalet style cottages, around a superb green garden. All rooms are air conditionned and have insuite bathroom. They are decorated in a pleasing style, mixing the ethnic and contemporary.
This charming hotel is nicely located within walking distance from Mandawa major points of interest (Fort and havelis). The rooms are beautifully decorated by local artists with typical Rajasthani wall paintings, unique to the Shekhawati region. All 11 rooms have A/C and private bathroom with hot shower. The hotel has a restaurant and a rooftop where you canideally enjoy the sunset.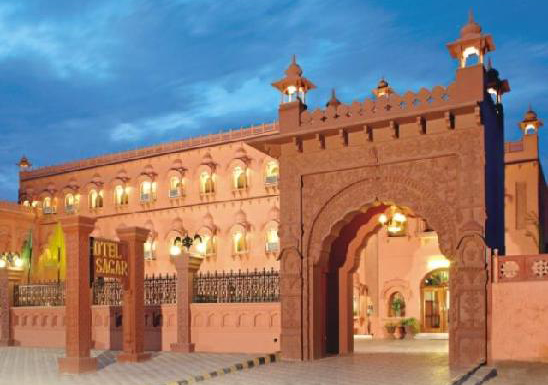 The hotel is located inside the complex of the Lallgarh Palace. With its unique architecture, it is a charming blend of Indian and European style with all modern amenities. All rooms are euiqpped with A/C and have private bathroom with hot shower. The courtyard and grand staircase add to the feeling of old-world opulence. The restaurant also provides excellent cuisine and local delicacies.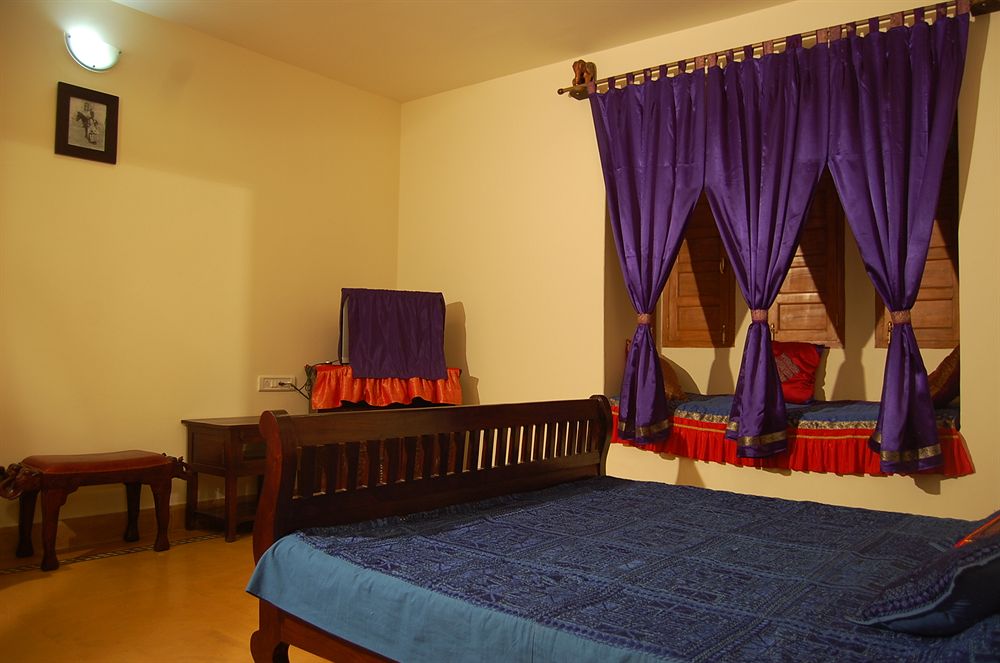 Conveniently located, just 5 minutes walking distance from the Fort and 10 minutes to the havelis, this hotel offers an ambience like a reflection of the Rich Heritage of the city. All rooms are nicelely decorated and have A/C and private bathroom with hot shower. The Royale Jaisalmer features a rooftop restaurant serving Indian, European and Chinese cuisine, uniquely overlooking Jaisalmer City and its fort. For sure you will enjoy its outdoor pool after a warm day. The hotel also has a beautifull swimming pool that is perfect to relax after a long day of sightseeing.
Hotel Mahendra Prakash in Udaipur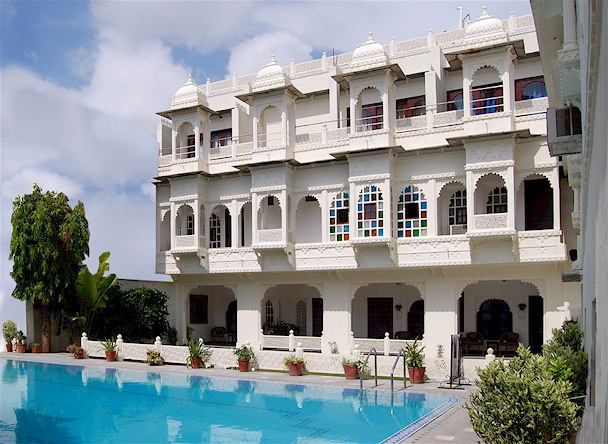 The charming Haveli is ideally located right in the old city, in walking distance of all main attractions. The rooms are comfortable with nice Indian styled furniture and have private bathroom with hot water. Some rooms have a balcony with view on the pool and garden. The view at night is stunning, with the beautiful City Palace. The hotel staff is particularly caring and you can explore all of Udaipur simply stepping out of the hotel.
The Bundi Haveli is a heritage property located in the old city, just next to the Garh Palace and the Taragarh Fort. Entirely restored the all in white haveli has a total of 12 rooms. All are equipped with A/C and private bathroom with hot shower. From the rooftop you can enjoy a view of the Naval Sagar lake.
Jungle View Resort in Ranthambore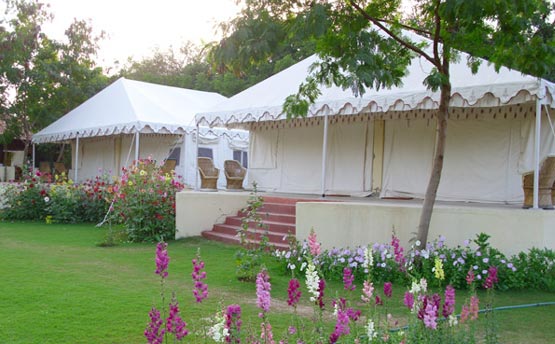 The Jungle View Resort is an eco-friendly retreat that offers visitors to Ranthambore National Park a convenient location to enjoy the park's many glorious spectacles, while cosily ensconced in comfortable accommodation and pampered by warm hospitality. The rooms are either cottages or luxury tents. Both have A/C and private bathroom with hot shower. The entire resort is surrounded by a garden providing a nice relaxing atmosphere.
Heritage Inn Hotel in Varanasi 
This hotel is ideally located in the heart of the city next to the Ganges river and within 5 minutes walking distance from the Assi Ghats. It is a perfect blend of contemporary international standards and time honoured tradition. Each Room has a unique decor and has A/C and private bathroom with hot shower. The hotel features 2 restaurants. The contemporary rooftop lounge features gorgeous views of the Varanasi skyline along with a mesmerising panoramic view of the River Ganges.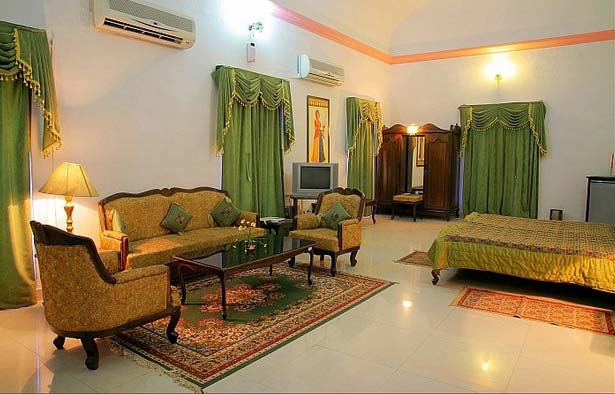 This hotel, the only one located in the palace area, offers an amazing combination of old-world charm along with contemporary facilities and impeccable Indian hospitality. The building itself will transport you to old times. The rooms are spacious and ready to host western expectations (A/C, private bathroom with hot shower). Located at different levels of the palace, they are furnished with several pieces of antique furniture and works of local artists.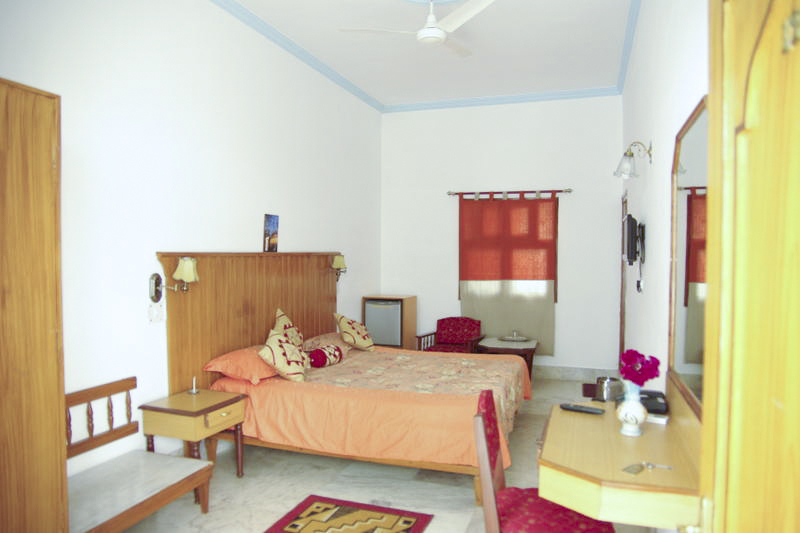 Hotel Harmony is Located in the heart of the town within 5 minutes walking distance from the temples. It has a beautiful garden providing a perfect setting with green lawns and cozy corners. The well furnished rooms are tastefully decorated with traditional frescoes, and all have private balconies overlooking the garden. They have A/C and private bathroom with hot shower. Hotel staff speaks english, french and spanish. The Zobra the Buddha restaurant is serving excellent indian, chinese and continental cuisine.