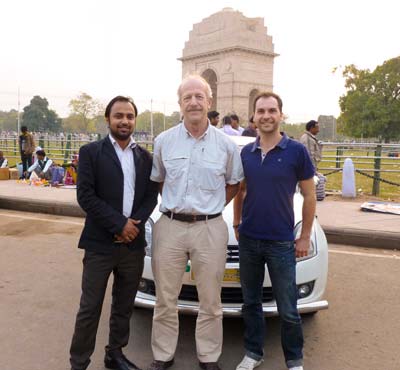 Drivers-India.com is an Indian and European run company based in New Delhi. Far away from the scams and tourist traps, we believe that traveling with an indian driver, that will assist and guide you during your trip, is a unique and responsible way to discover all the beauties of incredible India!


We have been welcoming customers from all over the world for many years, always seeking to improve our services, to make sure your experience with us will really leave you with unforgettable memories. Today we have 12 Indian drivers part of the team. All of them are experienced in driving safely, exchanging about their culture and taking care of you as their guests.



We operate in Rajasthan, Agra, Delhi, Varanasi, Punjabi, Uttar Pradesh, Madhya Pradesh, Kerala, Tamil Nadu and in the Himalaya provinces. We have an extensive network of partners in these provinces, including tariff agreements with selected guesthouses, hotels and havelis which provide the best prices for our clients.


It will be our honor to serve you as our guest, and show you the beauty and culture of our country.
Visit our site in french at www.drivers-india.fr
Testimonials
Check out what clients say about us on TripAdvisor